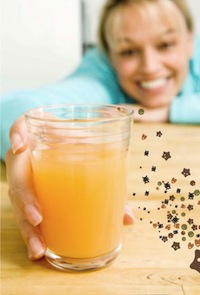 Ecological
cleaning
for your home
Ironing and cleaning, for now!
Arica's services for the well-being of your house means maintenance week after week. Regular cleaning is better than a yearly maintenance, which creates loads of dust and other dust mites! Imagine going to your hairdresser once a year?
And why only cleaning and ironing? It's true our goal is to ensure a clean household environment for you and your family - but we are also open to changes and new ideas related to inner well-being. New technologies and products appear on the market, which we would be glad to show you and your family.

Already a small innovation… Providing green products for maintaining your house
No technological revolution, just a new way of considering our mutual relation.

Let's remember our hairdresser: «As of today, we provide your hair supplies, no need to bring them!» Well, this hairdresser must have made a strong impression! No not really!! This is natural to you? Well it is natural to us too!

Our goal is to provide you with a service, which will lighten the load of daily household chores!

For more information, please download our brochure
Download our brochure now notre brochure or have us call you.

A small economic bonus - important for today's household budget - our services are part of the French «personal service» program and as such, you may benefit from a 50% reduction or tax deduction. Including the trial period!